The currently manufactured lenses are complex structures which must meet the high expectations of photographers. Different operating conditions, manners of use, transportation methods and many other factors affect the technical condition of the lenses.
For over 30 years, our authorized service center has been repairing lenses.
The most common lens repairs:
•
Autofocus (AF) adjustment
- the so-called front focus or back focus
The service consists in the correction of any AF deviations affecting the precise focusing, such as FF (Front Focus) or BF (Back Focus), i.e. focusing in front of or behind the lens. We recommend that you deliver the whole set to the service center, i.e. the camera body with the lens that causes the problem.
Equipment data and description
Date
Contact details
Summary
Your enquiry has been sent

Thank you for your enquiry. Our staff will contact you shortly in order to discuss the details. An automated confirmation has been sent to your e-mail address.
or
•
Optical system adjustment
The service consists in the adjustment of the optical axis of the lens. The symptom of the fault of this type can be a decrease of the image focus (colloquially referred to as blurring) across the whole frame or lack of focus on one side of the photo.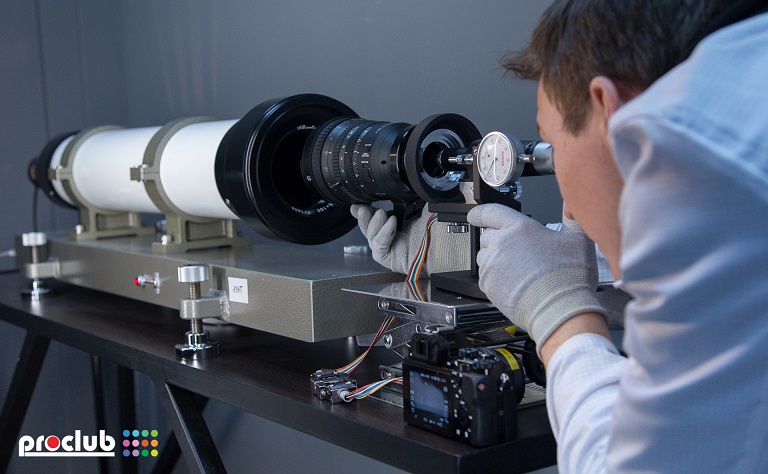 •
AF motor repair
When the lens makes alarming noises (e.g. screeching), operates in leaps or the autofocus stops working completely, it will probably be necessary to repair or replace the control components or the drive system.
•
Lens cleaning
Omnipresent dust, unsealed structures or extreme conditions can lead to the contamination of the external lenses and of the inside of the lens body. In our service center, the cleaning is performed in a special dust-free chamber.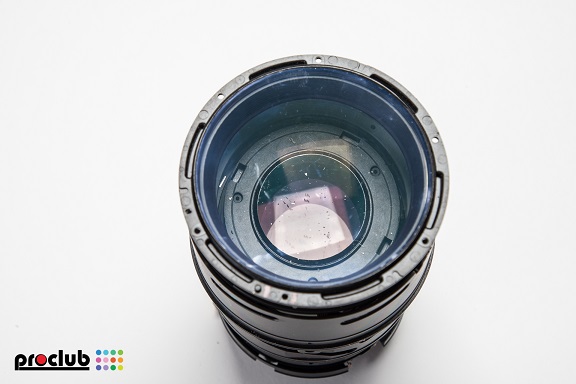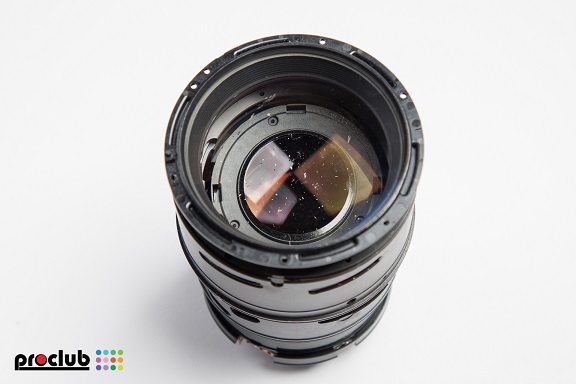 Lens repair – price
The lens repair cost depends on the fault type, the complexity of the optical system, and also on the number and prices of the parts to be used. All repairs are carried out by qualified technicians using specialist tools required by the manufacturer.
We are an authorized service center of the leading lens manufacturers:
We have appropriate tools, suitable software as well as competences required for appropriate lens repair. We perform repairs under manufacturers' warranties as well as paid repairs, for which we offer a 6-month warranty.
Other lens faults repaired in the service center:
►
zoom ring blocked;
►
focus ring blocked;
►
difficult rotation of the focus ring;
►
camera does not focus to infinity in the AF mode;
►
shaking image in the viewfinder;
►
loud rattling during focusing;
►
flooded lens;
►
lens mounting broken off;
►
UV, ND, Polarizing or other filter jammed;
►
Canon err99 message;
►
Canon err01 message;
►
half of the image is blurred;
►
lens cap blocked;
►
lens does not extend;
►
loose lens ring;
►
diaphragm blocked;
►
lenses scratched;
Some repairs can be performed
within one day -
check the details!
Visit us!
For customers who want to take photographs when their lens is being repaired we offer
photo and video equipment rental. Try out our services!


If you want to repair your camera, please choose:

Camera repair
►
If you want to make an autofocus adjustment in your camera or lens, please choose:

Autofocus adjustment
►