Do you see stains or impurities on your photos? Most likely, the sensor in your camera is dirty.
Dust is unfortunately a real thorn in the side of modern digital cameras, especially reflex and mirrorless cameras. If you do not want to attempt to clean the sensor by yourself, you can order this service from us.
We use special cleaning agents supplied by the manufacturer, which are not available in regular stores. We have a special dust-free chamber that allows to achieve utmost sterile working conditions. The chamber is fitted with a system of constant ventilation that absorbs dust particles.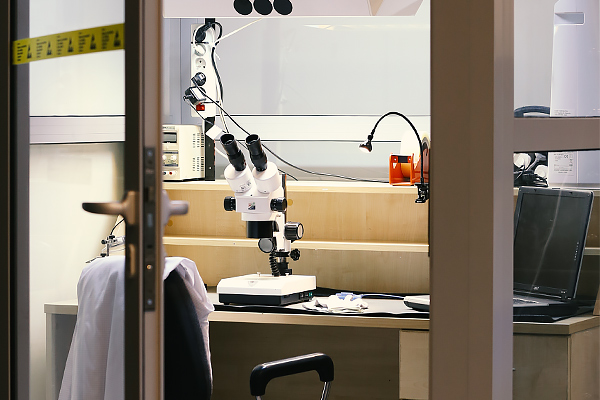 Cleanliness of the sensor is tested afterwards with special diagnostic software recommended by the manufacturer. Such analysis allows to see everything that the human eye is not able to detect.
We always take pictures of the sensor before and after cleaning so that each client can check the effects of the service (and the picture can be sent to you by email or you can see it at our place).
The sensor cleaning service has no time guarantee owing to the omnipresence of dust and dirt in our environment. Neither the camera nor the lens are dust and dirt proof and impurities may land of the image sensor shortly after cleaning.
Sensor cleaning - pricing:
| | |
| --- | --- |
| for cameras with APS-C sensors (apart from Canon EOS R-series) | PLN 61.50 gross |
| for Canon EOS R-series with Full Frame sensors, EOS 6D Mark II, 5D Mark IV, 5Ds, 5Dsr, 1Dx Mark II, 1Dx Mark III and Nikon Z-series | PLN 246 gross |
| for the rest of Full Frame sensors cameras, Canon EOS 1D series and Canon EOS R-series with APS-C sensors | PLN 149 gross |
| for medium-format cameras | PLN 299 gross |
We can clean the sensor of any camera (not only those we are authorized to service, i.e.,
Canon, Sony, and Leica
).



Dla aparatów marki
Panasonic, FujiFilm, Nikon, Pentax i Olympus
oraz pozostałych prosimy o dostarczenie sprzętu wraz z naładowanym akumulatorem.





The service is unable to remove dirt located under the sensor filter.
The dirt that got between the sensor filter and the light-sensitive surface is impossible to remove under servicing conditions. The only way to remove such specks of dust from under the filter and the scrapings on the filter is to replace the whole sensor.
Equipment data and description
Date
Contact details
Summary
Your enquiry has been sent

Thank you for your enquiry. Our staff will contact you shortly in order to discuss the details. An automated confirmation has been sent to your e-mail address.
If you want to learn how we differ from other services, please choose:

Authorised service


7 reasons to choose us

►
If you want to make an autofocus adjustment in your camera or lens, please choose:

Autofocus adjustment
►